If you need more information about the fire artist performances or you want to take an order, please contact us. According you are from media you can use these. Please, contact me for the best way to you.
Videos from the Hestia Fire Dance
Fire performance is in motion
The promotion videos shows you how should you imagine the fire dance productions. We have got more videos because more type of music can presentation to you how difference ways and a lot of feelings you find in the world of fire shows. We can frame the fire dance show to the atmosphere of your event.
Photos from the Hestia Fire Dance
Photo art in the fire show
The biggest part of our fire dance pictures has made on events. The photos can't show the real life feeling then the videos. The pictures try to show you the style, the uniforms and the body painting on the fire artists that we use in our performances.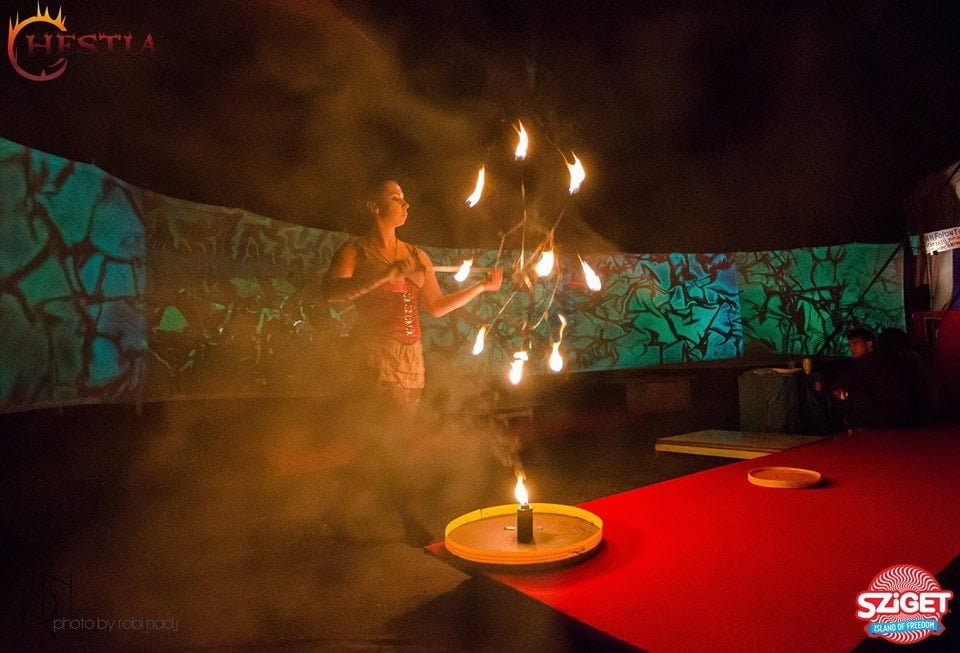 Would you like a fire dance show like this?
Contack Us!